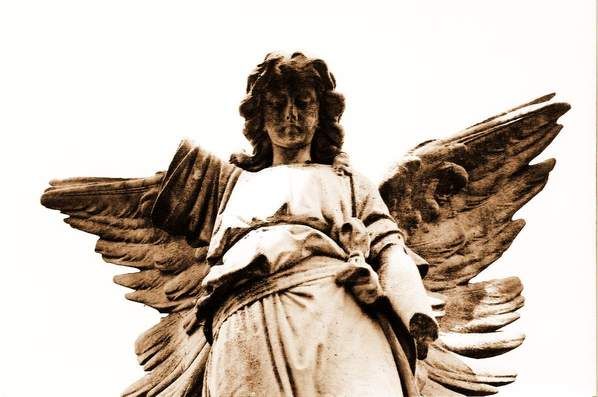 No one knew. Not the police or his own family.
His niece was the only one that knew. He saw the look of sad recognition in her eyes, just a flicker of intense light amidst all the terror in those last moments.
His hands, so gentle earlier were now choking the life out of her. Well he couldn't have let her live, not after---!
"Please I won't tell Mommy. I swear I won't!"
That's when she knew. That's when he saw the look: 'the-wisdom-of-the- ages-look' in her 12 year-old eyes.
The thing was he really hadn't meant to harm her. It just kind of happened.
Shit happens as they say. Only this was deep shit. This was lethal injection shit.
It had to have been fate, it couldn't have been anything else. He hadn't expected to see her in town.
She was she told him, but he wasn't listening. He was too intent on her presence: smelling her clean soapy scent and listening to her sweet little voice beguiling him, pleasing him, exciting him.
That's when he offered to drive her home.
"We'll stop at my house first though there's something I have to do."
Oh boy was that the truth.
She followed him inside. He was on her as soon as he closed the door.
It was then that everything seemed to slow up. It was as though they were moving in slow motion.
It all moved faster then—terribly fast until it was over.
She scrambled away from him heading for the door. She reached it too.
"I can't let you leave. Not now."
How stupid was stupid? Of course he couldn't let her leave.
"Ivy. Oh Ivy I'm so sorry…please forgive me."
She died quickly. Even he was surprised.
She didn't even look dead that was the remarkable thing; she looked as though she was sleeping when he wrapped her in the blanket, a blanket he would dispose of after he dumped her body.
They found her the next day.
He comforted his sister and brother-in-law.
The funeral was difficult but not for him because he was remembering all of it, every detail.
He had been that way for years but now at the age of 35 he had finally done something about it. Oh yes, this was just the beginning.
He tried not to look excited at the funeral what with his sister's tears.
And then later, she was telling him about a marker to honor Ivy but he thought that was
a lot of nonsense and so maudlin too. The dead are gone and that's all.
She'd have to get over it. People adjust to things even tragedies.
Time just went on as he knew it would. The next few days passed and he slept really well, but then he didn't. It must have been Thursday night when it all changed.
He had been troubled that entire day so that when he turned in he was jumpy. He had fallen asleep but maybe an hour later he heard something.
Someone was calling his name.
He sat up convinced he had been dreaming. He even laughed out loud. But that's when he saw something move.
He reached for the light but he couldn't find it.
That was it. No doubt about it. He heard his name again!
He opened his mouth not to speak but to scream only nothing came out.
He flew out of his bed. He was stomping down the stairs when he crashed into something. Not something, someone.
He tried to turn around. But it hit him.
Now he was pleading for himself.
"Who are you? Go away! Leave me alone!"
But it didn't. In fact it moved again.
By this time it was getting light and he could see he was alone on the stairs.
He was relieved only as he headed up again; he saw it standing at the top of the stairs, watching him!
Before he could cry out it moved again.
He felt it lift him up. He touched it then, and felt its cold, hard essence; its invincibility, no soft tissues in this creature. There was nothing to be strangled here.
Those were his last thoughts before he died.
He was gone then. He he didn't feel the intense cold nor the journey, nor snow or the earth under his body when the Angel put him down.
Nor did he feel the icy tears of the Grave Angel weeping over the grave of the child he had murdered: his niece who had now been avenged.
786 words
© Copyright 2011 Carole Gill